As a qualified teacher, I enjoy teaching as much as I enjoy picture framing, so adding "picture framing training" to my portfolio seemed to be a natural next step.  Over the years, I have taught a variety of subjects to large groups or small, and in many locations around the world, so I was delighted when the opportunity arose to do both, that is to teach picture framing.  For details on the private tuition see below.
Private Picture Framing Courses
I run private sessions in my workshop at home.  By attending a 1-1 session we can work at your pace and focusing on your interests.  The sessions are either half a day or a full day.  
Morning sessions run from 09:30 – 13:00 for £80. If you'd like to work with a friend (maximum 2 people)  then the cost is £65 each.  

Full day sessions run from 09:30 – 16:30 for £150, or £115 each if you work with someone else, and include a light lunch.
The cost of tuition includes all material. Courses are tailored to suit you and build on previous knowledge and experience.  Each session is a combination of theory and practical, starting with mounts and mount cutting and progressing on to cutting and joining frames.  I also do specialist topics like framing shirts and other fabrics, or stretching and framing canvases. If you're interested, get in touch to find out more and arrange a suitable date.


Workshops make a nice gift.  I can create a plan and provide gift vouchers if you're interested.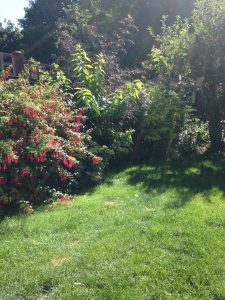 Teaching for Others…
1. DIY Framing LTD. High Wycombe:  In addition to teaching privately in my workshop in Twickenham, I am also one of the trainers for DIY Framing Ltd., based in High Wycombe, and teach in a variety of locations from Cambridge to Norwich in the North East and Chichester, Brighton in the South and South East and as far west as Exeter! The courses I teach for DIY Framing include the following:
Basics of Framing
Mount Cutting and Decoration
Framing Fabrics
Conservation Framing
Canvas Framing
Shirt Framing
For more information and dates and prices for the courses offered by DIY Framing, please refer to their website.
2. Richmond Adult Community College (RACC) – Framing Courses
I teach an introduction framing at the Richmond Adult Community College in Richmond on Monday afternoons during term time, and more specialist courses during midterm breaks or the summer holidays. Please book online with the college.  Courses are cancelled if there are not sufficient numbers, so it's best not to leave it to last.